Manchester United (The Red Devils) Retro Replica and Vintage shirts & jerseys
Brand new historic reproductions of Manchester United shirts and original vintage shirts from years gone by.
Chelsea 1998 ECWC Final Shirt
Price: £29.99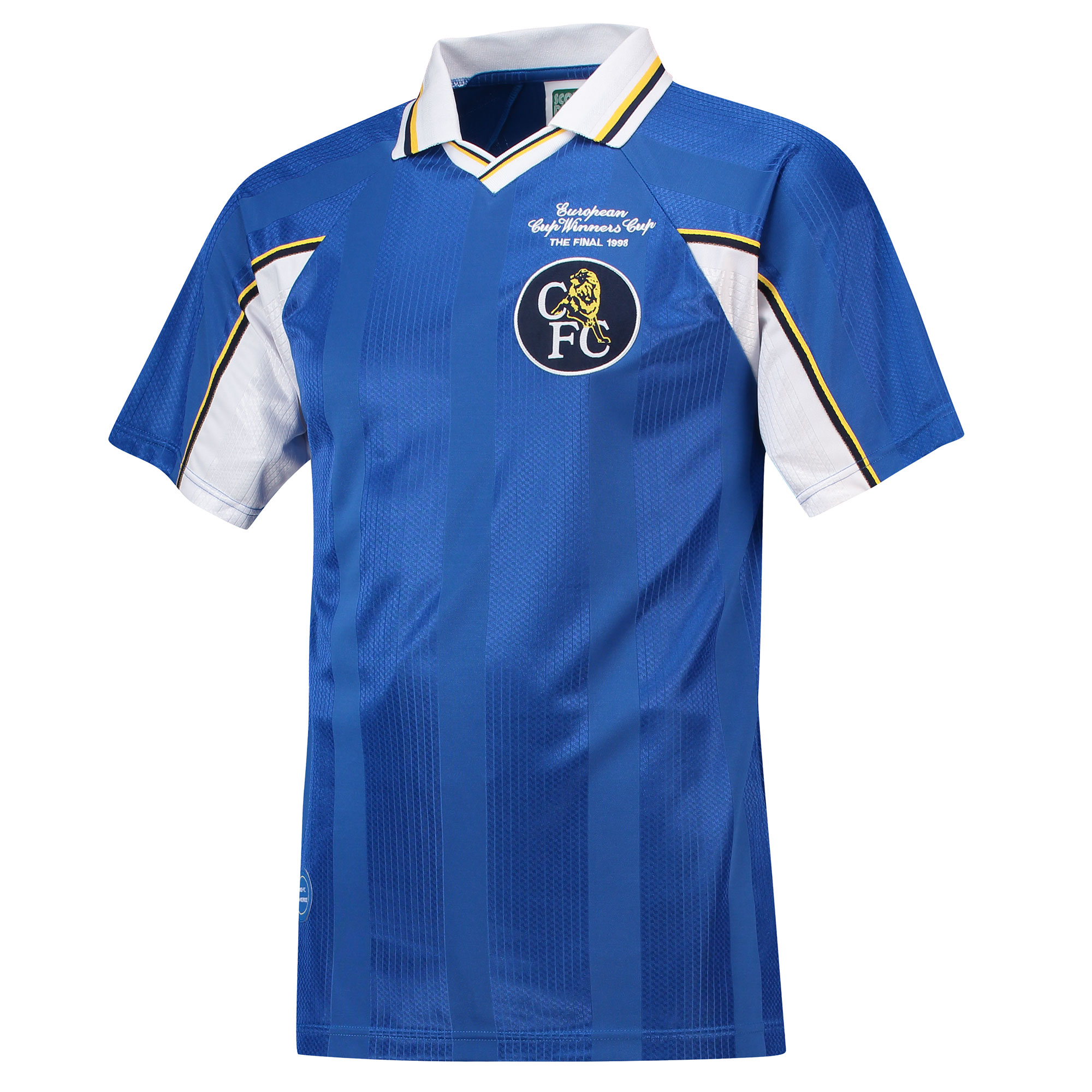 BUY NOW
Chelsea 1998 ECWC Final shirt Chelsea 1998 ECWC Final shirt Gianfranco Zola played 312 games for Chelsea, scoring 80 goals, arguably none more memorable than the only goal of the 1998 European Cup Winners Cup Final in a 1-0 victory against Stuttgart. Injury denied Zola a place in the starting line-up at the RÃ¥sunda Stadium in Stockholm but, as a second-half substitute he scored the winning goal after barely 30 seconds on the pitch with only his second touch of the game, from a through ball from Dennis Wise. In early 2003, Zola was voted as the best ever Chelsea player by Chelsea's fans.